PRIVATE EVENTS

A One-Of-A-Kind Event Space
The Top Lounge & Rooftop Deck is the perfect space for private events with its panoramic views of the beautiful and historic downtown Rockford. We can accommodate a variety of corporate and social events including private dinners, wine tastings, cocktail receptions, holiday parties, business luncheons, wedding and graduation celebrations, and more.
Our rooftop restaurant offers an inviting and modern atmosphere complete with a full bar, customizable menus, a fully private space with private restrooms, and top-notch service. Our indoor restaurant setting provides a unique space for your guests to experience a one-of-a-kind event overlooking downtown Rockford and the Rock River all year long.
Experience The Top for Your Next Occasion
The Top Lounge & Seasonal Rooftop Deck is available for full rental for groups ranging from 10 to 140+ guests.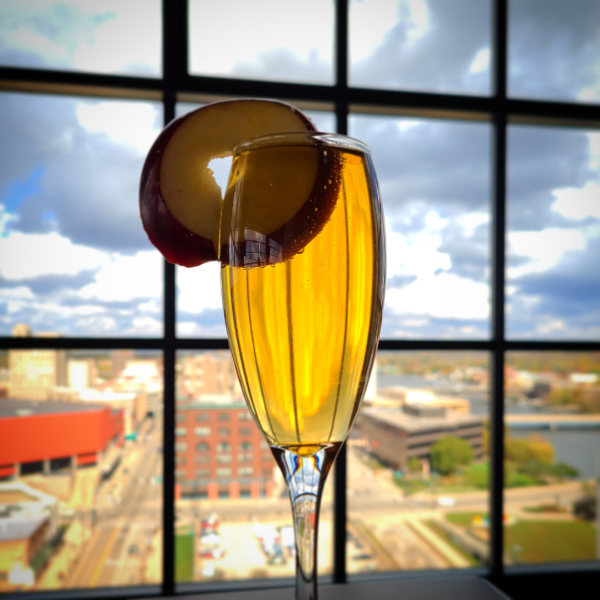 After Parties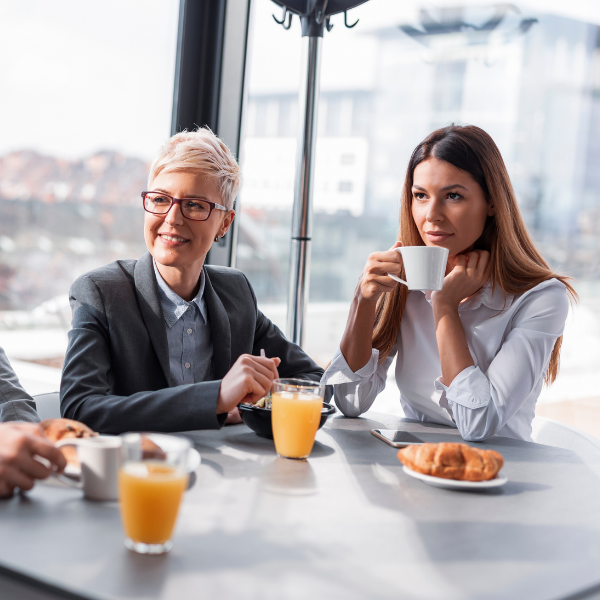 Business Luncheons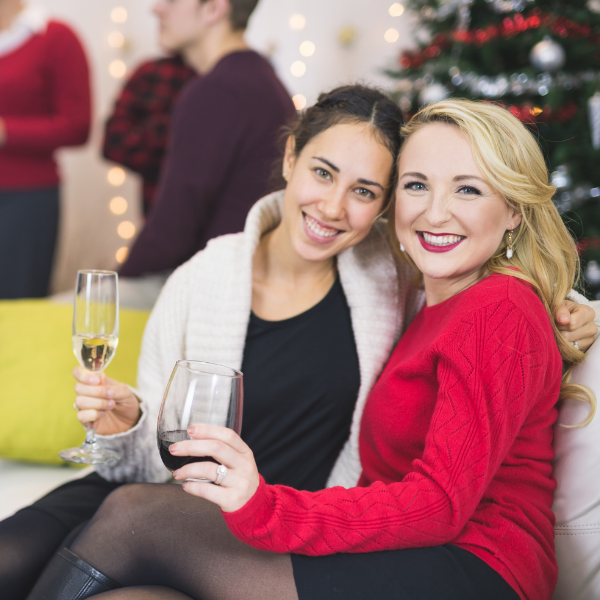 Holiday Parties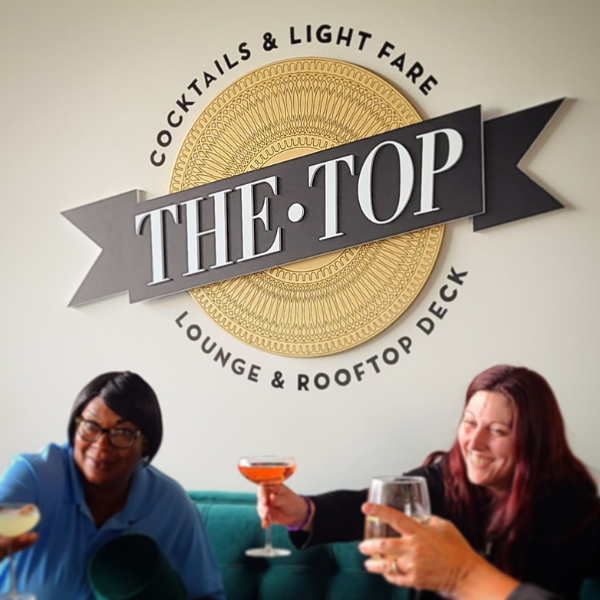 So Much More
The Top Lounge & Rooftop Deck Features

- 4,000 square feet of flexible indoor/outdoor rooftop event space
- Lounge available year-round for rental
- Panoramic rooftop views of Downtown Rockford and the Rock River
- Customizable catering menus and event packages
- Additional private breakout rooms available for no extra cost
- Accommodating groups ranging from 10 to 140+ guests
Start Planning Your Private Event
Our team of event planning experts works closely with your group to make your dream event come to life.
For all inquiries, please contact Kelly Plath at (815) 668-7878 or email us at info@esrockford.com.